1. Firstly, please enter the website of Curriculum Section of National Tsing Hua University.
2. As shown below, please select the Department of Life Sciences, then enter the corresponding verification code and click "OK".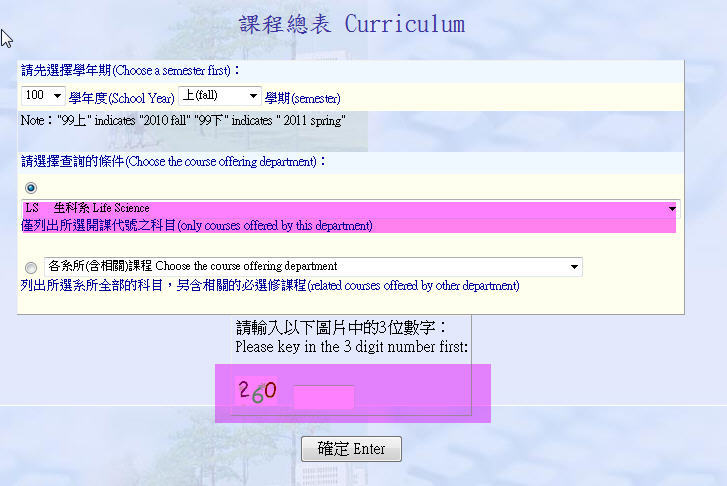 3. Please click 'syllabus' to view the outline of each course, as shown in the picture below.